"Chairman Mao and two Tibetan Mastiffs on a visit to the Himalayas"
---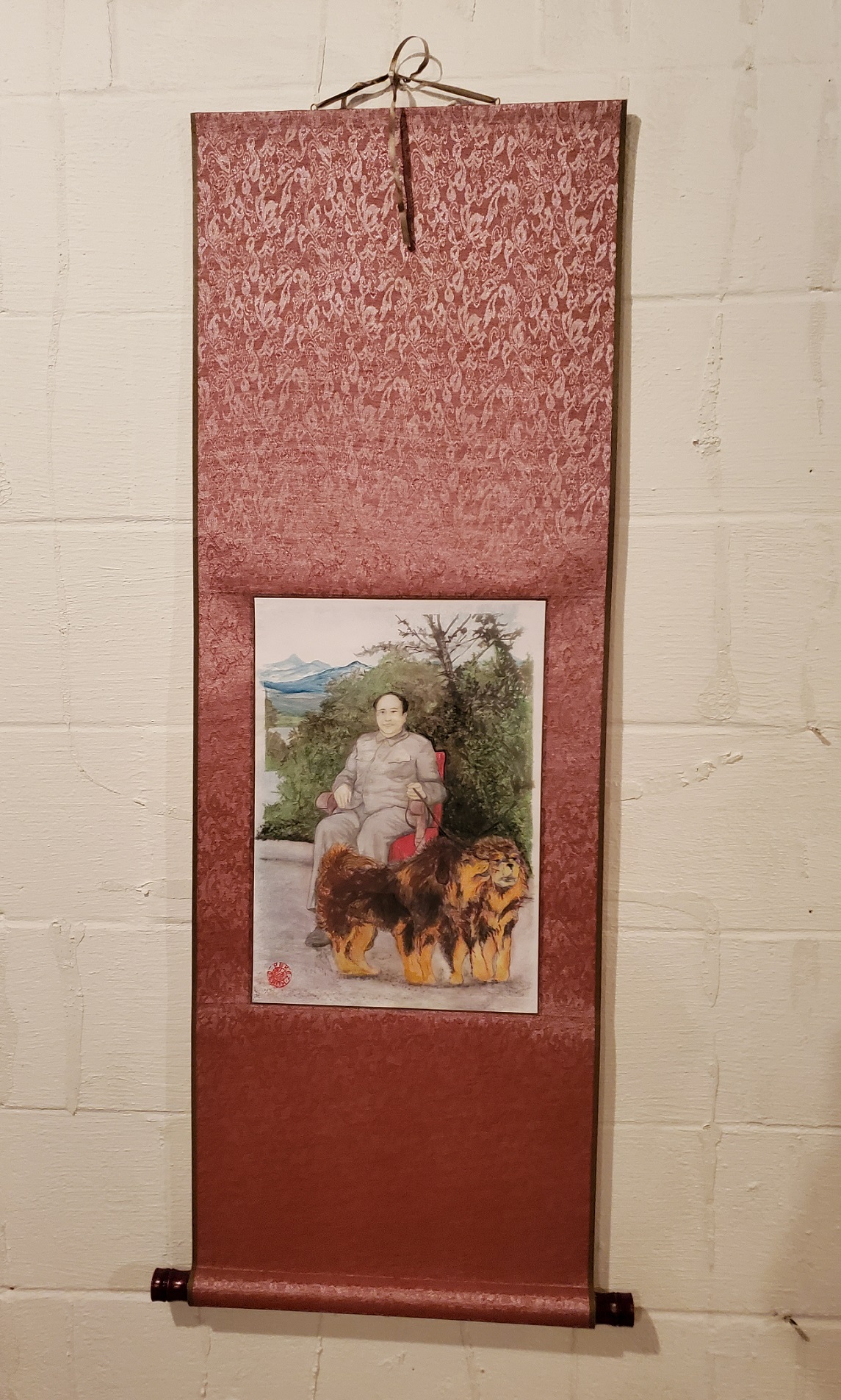 ABOVE: The Tibetan Mastiff: A valuable dog breed outside the PRC. I saw many in distress while living in China. In the image above, Chairman Mao is gifted two Tibetan Mastiffs during a visit to the foothills of the Himalayas. A notorious dog lover, Chairman Mao cherished his companion animals and encouraged pet ownership and animal welfare among his personal coterie as well as in his writings to the Chinese People!
Limited Edition Print Mounted on Silk Scrolls or Framed 1/50. Printed in China, PRC

Click to Donate to the Tibetan Government in Exile:


Help End PRC Occupation of Tibet.
---