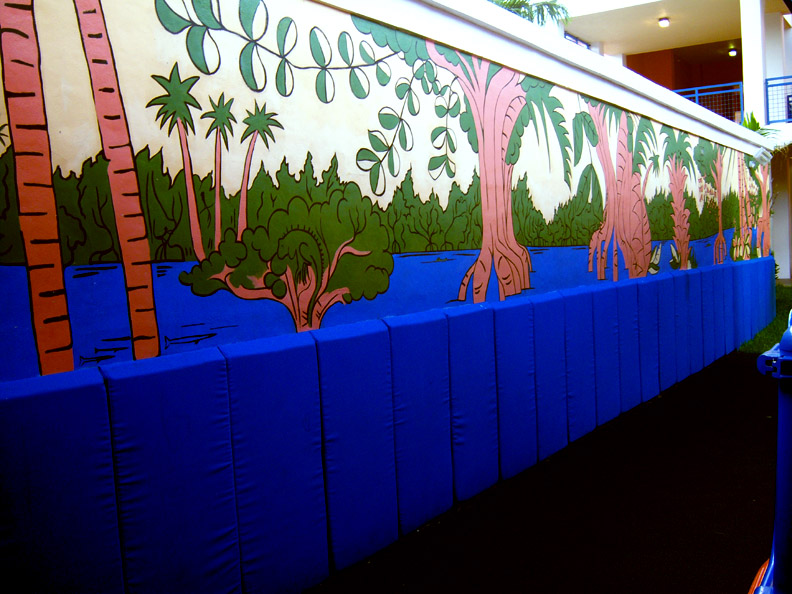 (*)2009 Photograph of the Premer Elementary Playground after the protective covering was installed. The blue tent provides a cool environment for the children to play, and it protects the Mangrove Mural from the Forida sun. The playground was also recently landscaped and outfitted with new equipment as it is now almost always in use. See updates below:



---


Below a picture of the Mangrove Mural upon completion for the 2005-2006 academic year.


Photograph of the Mangrove Mural at three in the afternoon in 2005. Upon closer inspection, the viewer can discover animals that live in this South Florida environment carefully hidden in the design.



View of the mural from the entrance to the lower school. Incorporating the colors of the grounds in the mural was a way of blending the architecture together and creating an original and interactive environment that is also a part of the larger campus.



A simple black line breaks up the space and carries the picture. At this point a maze was added to the composition.



The drawing is transferred using a variety of methods; changes in the composition adjust to scale.




A copy of the final drawing for the mural before any work is started; one of several proposed.



A color study for the proposed mural project. It was important to use the color already used on the grounds to effectively camouflage the space and connect it with the other structures on campus.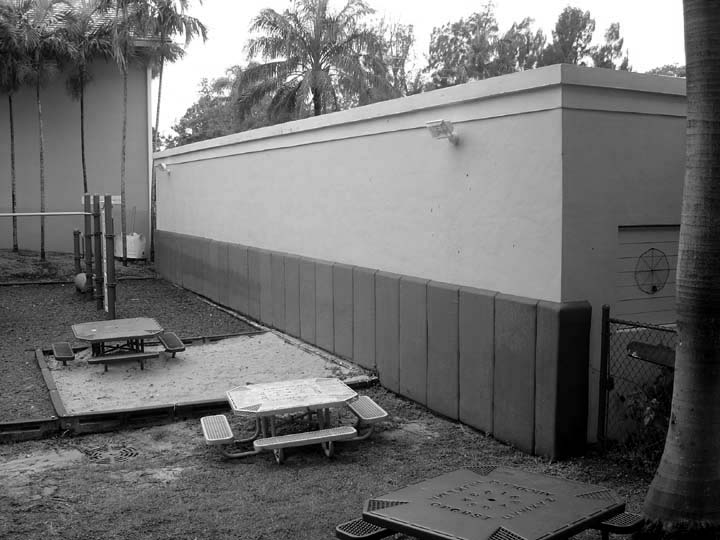 A Black and White Photograph of the wall in the playground before the painting.